Men

Aston Martin's Q division has created a one-off, V8-powered Cygnet
Yes, a Cygnet.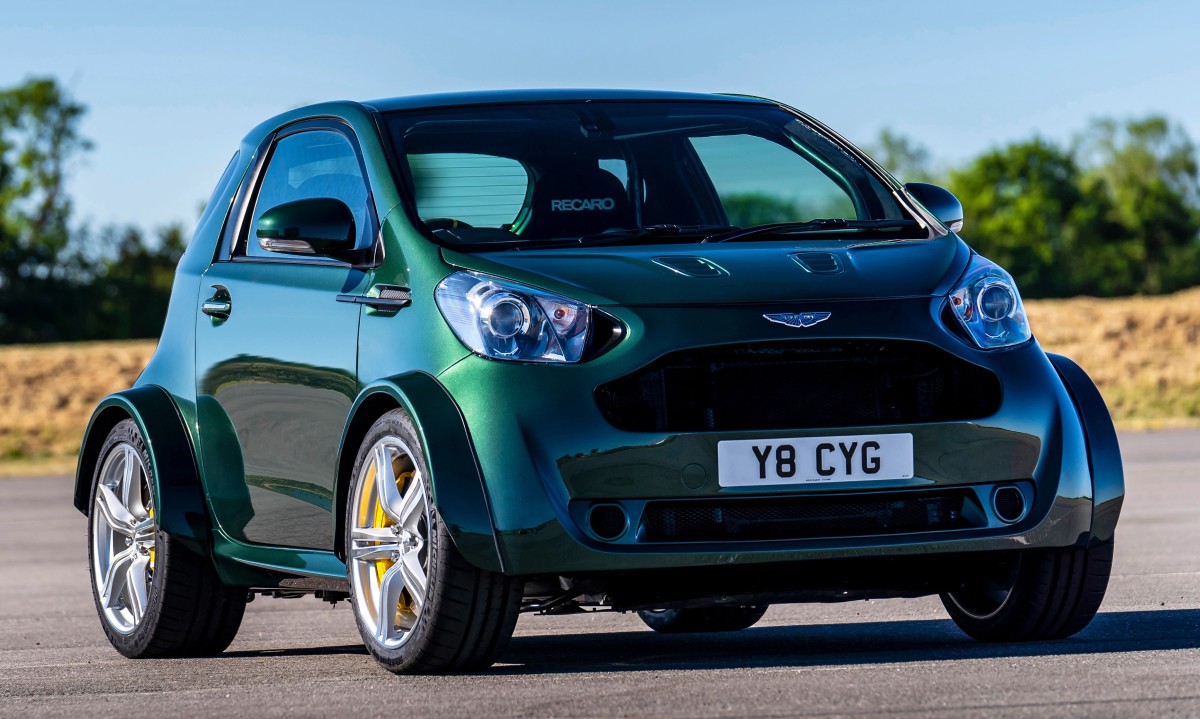 Aston Martin
Remember the Cygnet? The Toyota/Scion IQ that got an Aston Martin upgrade? Well, it's back, and this time it's got a V8 and 430-hp. Yes, they've managed to fit the V8 from a Vantage S into its ultra-compact body, making it capable of 0-62 in 4.2 seconds and a top speed of 170 mph.
Obviously, there was a lot that needed to be done to get it all working properly. We're talking front and rear subframes sourced from a Vantage, a brand new bulkhead, transmission tunnel, and a customized exhaust system. Other features include a roll cage, bucket seats, larger brakes, 19-inch wheels, and extended carbon fiber fenders.
ADVERTISEMENTThanks for watching!Visit Website
astonmartin.com
Source: Top Gear

Read More
Leave A Comment
More News
Disclaimer and Notice:WorldProNews.com is not the owner of these news or any information published on this site.